What our social workers have to say - JP, Senior Social Worker
Jean-Paul has progressed through the ranks as a social worker at South Gloucestershire Council. Having initially joined as a student, he applied for a permanent role after completing his Masters and is now a senior.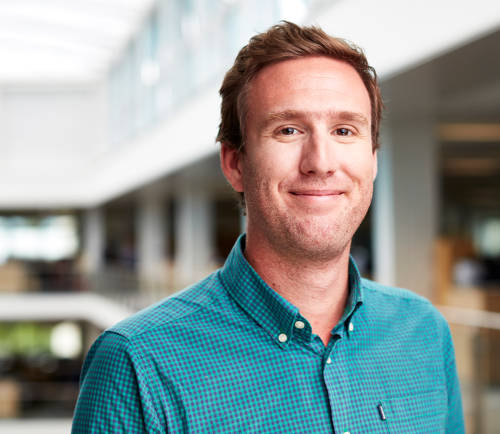 You've worked for the council for some time, what do you enjoy most about working here?  
First and foremost, I think it's a great organisation in which to develop, learn and progress.
We're busy and budgets are tight, and I'm sure there must be a temptation to cut what's spent on training, but my manager has always helped me to find the time to continue my learning. We're encouraged to develop a specialism to bring new skills into our work. As part of this, I've been seconded to a specialist agency to gain more experience in this field.
We're encouraged to take ownership of decisions, but equally I think we have good management oversight and managers know our children well. There is a strong focus on quality assurance and we are challenged – in a good way – to help us learn and find better ways of doing things.
I'm sure a great deal must have changed over the last five years?
"My manager has always helped me to find the time to continue my learning"
Yes and no. Sure, there have been changes within teams and structures, but there's also a great deal of stability. I've had the same manager for the last four years and most of the managers of other teams have also been at the council for a number of years, including one who has recently returned to us.
I think managers at all levels are excellent at recognising and passing on good practice and in the time I've been here, myself and a number of colleagues have been lucky enough to have been promoted to more senior positions. However, there's still plenty more for me to learn and I'm very much looking forward to gaining more experience.
We're always looking to hear from people who share our commitment.
We're holding an open day on 3 November, 2018 to give you an opportunity to meet some of our people and see for yourself all that is here for you at South Gloucestershire.
Whether you can join us at the open day or not, we'd love to hear from you. Please submit your details and we will get in touch.